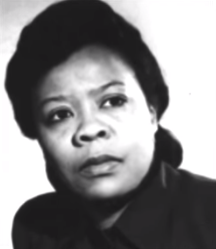 Marie Van Brittan Brown (October 30, 1922 – February 2, 1999) was an African-American nurse and inventor who became the originator of the home security system in 1966 along with her husband Albert Brown.
Marie Van Brittan Brown was born in Jamaica, Queens, New York where she worked as a nurse and her husband was an electronics technician, so their work hours were often on opposite ends of the spectrum.
In 1969, Marie Van Brittan Brown and her husband received a patent for the invention for the home security system under the U.S. Patent number 3,482,037. Her invention was recognized in The New York Times and she received an award from the National Scientists Committee for her work.
Marie Van Brittan Brown was inspired to invent the home security system using closed circuit television (CCTV) because it took the police too long to arrive after being called by residents of her neighbourhood. Therefore it goes without saying, we owe Marie Van Brittan Brown a debt of gratitude for the invention of the home security system which helps in protecting our safety.