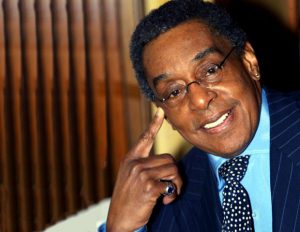 Don Cornelius (September 27th, 1936 – February 1st 2012), was the creator and Executive Producer of the nationally syndicated dance and music show Soul Train.
Few television series were as innovative and influential as Soul Train. Set first in Chicago, and later in Los Angeles, the Soul Train dance party reached national significance and became one of the longest running syndicated shows in television history. The show was very instrumental in giving Black artists a platform to showcase their musical talents while influencing and making many contributions to pop culture, music, dance and fashion.
From 1970-2006 the Soul Train series offered a window into the history of Black music and the charismatic host, Don Cornelius, was the man responsible for elevating a new era in Black expression.