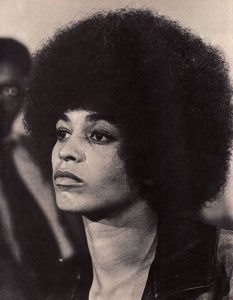 Angela Yvonne Davis (born January 26, 1944) is an American political activist, academic, and author. She emerged a prominent activist in the 1960's as a leader of the Communist Party USA and The Black Panther Party through her involvement in the Civil Rights Movement. Angela Davis had become a strong supporter of three prison inmates of Soledad Prison known as the Soledad brothers (they were not related). Some thought these prisoners were being used as scapegoats because of the political work within the prison.

By 1970, two-thirds of the Black Panther party were women. The more prominent women of the Black Panther Party were Kathleen Cleaver, Assata Shakur, Elaine Brown, Barbara Easley, Charlotte Hill O'Neal, Tarika Matilaba, Judy Hart, Chaka Khan, Ericka Huggins with Angela Davis being the most famous female leader.
---
Angela Davis Prison Interview: During Jackson's trial in August 1970, an escape attempt was made and several people in the courtroom were killed. Angela Davis was brought up on several charges, including murder, for her alleged part in the event. After spending roughly 18 months in jail, Davis was acquitted in June 1972.
---
The Black Panther Party narrated by former Leader Ericka Huggins: Contrary to some people's belief, the Black Panther Party was not a violent anti-white group. They were formed to protect black people from police brutality and help the Black community with basic needs which the government had ignored.
---
Reflection: I've always had fond memories and felt a sense of empowerment regarding Angela Davis. At one point in my life she was the epitome and a symbol of what we call today a strong Black Queen.
After spending time traveling and lecturing, Angela Davis returned to teaching. Today, she is a Distinguished Professor Emerita at the University of California, Santa Cruz. Davis is the author of several books, including Women, Race, and Class (1980), Are Prison's Obsolete? (2003), The Meaning Of Freedom: And Other Difficult Dialogues (2012) and many more.
Thank you Angela Davis for standing up for the Black community, taking a stance against social injustice and for your sacrificing part of your life through imprisonment for such causes.
Love and respect to the Black Queen, Angela Davis.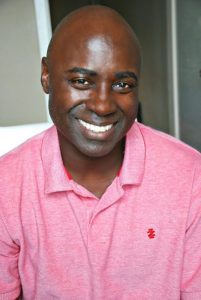 Albert Earl Jr.
Enjoy the video's and please share… Thank you!!!
Comments
comments