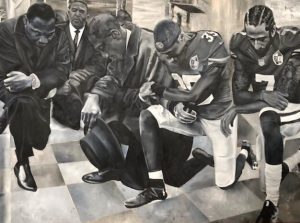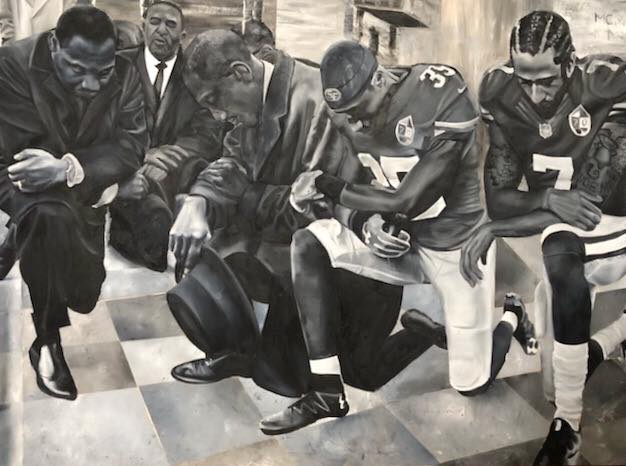 Colin Kaepernick was born November 3, 1987 in Milwaukee, Wisconsin. He is a Collegiate/NFL quarterback and civil rights activist. He played six seasons for the San Francisco 49ers in the National Football League (NFL) and led them to the Super Bowl in 2013.
Although Colin Kaepernick was a professional quarterback in the NFL he is best known for taking a knee in peaceful protest against police brutality towards people of color.  The peaceful protest originally started with Kaepernick sitting during the anthem, but after having a candid conversation with US Army veteran Nate Boyer, together they found a more respectful way to protest. Taking a knee is respected in various religions, the military and is a sign of injury and/or submission in all sports which reflects African-American's sentiments towards the treatment of Black people in America.
Kaepernick alongside Eric Reid filed collusion grievances against the NFL league saying they were black listed because of their peaceful protest during the National Anthem at games. Their grievance was settled out of court for an undisclosed amount. Kaepernick continues to be an activist for social justice and marginalized communities.