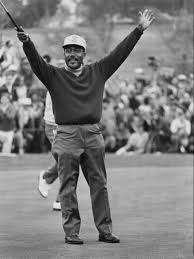 Charles Luther Sifford (June 2, 1922 – February 3, 2015) was an American professional golfer who was the first African American to play on the PGA Tour.
Charlie Sifford endured a hard road to glory from distractions of racial prejudice to the threat of body harm. He persevered to become an American hero. Charlie Sifford began learning the game of golf the only way Black kids could in the 1930's, as a caddy. He earned sixty cents a day, gave fifty cents to his mother and kept ten cents to buy cigars which was one of his signature trademarks. Clayton Heafner who was a kind hearted White player, taught Charlie Sifford and other young Black men golf technique.
From 1934 – 1961, part of the PGA's by-laws was the "caucasians – only clause" which prevented non-Whites from membership. Finally in 1961 at a PGA Annual meeting "the clause" was removed.
Although he was never allowed to compete in the Master's,Charlie Sifford won the Greater Hartford Open in 1967, Los Angeles Open in 1969, the United Golf Association's National Negro Open six times, and the PGA Seniors' Championship in 1975.
He was considered by many to be one of the greatest golfers to ever play the game. Unfortunately racial prejudice, the laws of the land and "the clause" deprived Charlie Sifford competing in the Masters and prevented us all from seeing and experiencing his full potential… Imagine what could have been if he only had an equal opportunity.
---
Presidential Medal Of Freedom Award: President Obama presents Charlie Sifford with the Presidential Medal of Freedom.
---
World Of Golf Hall Of Fame Induction: South African Gary Player, who was Charlie Sifford's best friend on the PGA Tour, was given the honour of introducing him at the World Of Golf Hall Of Fame ceremony. Tiger Woods also recorded a video message for "the Grandpa he never had" to mark this historical moment.
---
PGA Tribute: The PGA of America recognizes the importance of honouring these gentlemen in their rightful place in history.
---
Reflection: The impact Charlie Sifford had on young Black golfers and the game itself is immeasurable. I started golfing because of Tiger Woods, my Dad was inspired by Lee Edler and golfers of that era were inspired by Charlie Sifford. His legacy transcends many generations in the sport of golf while at the same time he overcame and persevered during a time of legalized segregation.
It's hard to imagine people freely vocalizing their hate for you, writing despicable threatening notes while still playing and winning through it all.
Tiger Woods named his son Charlie after him and referred to Sifford as "the Grandpa I never had," and that, without Sifford, "I probably wouldn't be here. My dad would have never have picked up the game. Who knows if the clause would still exist or not? But he broke it down."
I truly admire Charlie Siffords humble spirit, extraordinary discipline and inner strength. What truly stood out for me during his World Of Golf Hall Of Fame acceptance speech was his deeply emotional heart of gratitude towards the other golfers for simply accepting him.
Thank you Charlie Sifford for paving the way and breaking through the wall of discrimination, so that young Black golfers can play a game which everyone should have the opportunity to play.
Thank you Charlie Sifford for your courage and perseverance… Congratulations!!!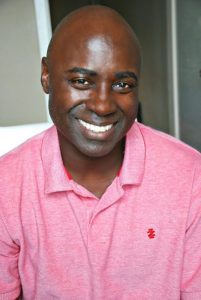 Albert Earl Jr.
Enjoy the video's and please share… Thank you!!!
Comments
comments