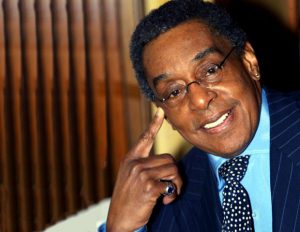 Don Cornelius (September 27th, 1936 – February 1st 2012), was the creator and Executive Producer of the nationally syndicated dance and music show Soul Train.
Few television series were as innovative and influential as Soul Train. Set first in Chicago, and later in Los Angeles, the Soul Train dance party reached national significance and became one of the longest running syndicated shows in television history. The show was very instrumental in giving Black artists a platform to showcase their musical talents while influencing and making many contributions to pop culture, music, dance and fashion.
From 1970-2006 the Soul Train series offered a window into the history of Black music and the charismatic host, Don Cornelius, was the man responsible for elevating a new era in Black expression.
As a trained journalist, Don Cornelius created a media empire that provided an outlet for record labels and advertisers to reach a new generation of music fans. As the epitome of cool, many of his expressions entered the popular American lexicon: "A groove that will make you move real smooth", "Wishing you Peace, Love and Soul" and many other of his expressions were staples of the show. His style and grace was like no other host on television and created a coolness in which people emulated.
Don Cornelius was a visionary who created a platform and opportunities for the likes of James Brown, Stevie Wonder, Aretha Franklin, The O'Jays, Chaka Khan, Barry White, Elton John and so many more artists to perform and have their music heard by a national audience. Simply put, Don Cornelius was a legend within Black culture whose legacy transcends all races and nationalities.
---
Soul Train Line: One of the staples of the show was the Soul Train Line. It's popularity has stood the test of time and even today people all over emulate this portion of the show at weddings and parties of all kind. Here's the Soul Train Line featuring the song released in 1971, "Get Down" by Curtis Mayfield.
---
Scramble Board: Although the Scramble Board is not as recognized as the Soul Train Line, it was another example of Don Cornelius's creativity. Contestants were featured during this segment in which they had 60 seconds to unscramble the words.
---
Don Cornelius Life & Legacy: This documentary features performances and great moments from the show, as well as behind-the-scene stories and memories from the cast and crew. In addition, family members, popular musicians and other icons of yesterday and today will comment on growing up with the show and share stories of how Soul Train affected their own lives and the Black community.
---
Soul Train Line: Here's another addition of the Soul Train Line featuring, "Mighty Mighty" by Earth, Wind & Fire, which was released in 1974.
---
Reflection: As a Black American growing up in the 70's, there were very few Black people on television to look up to. I remember watching Diane Carroll as a single mother raising her son Corey in the show called Julia, which ironically is my Mama's name, outside of that there weren't many positive Black images on television however, when Soul Train aired my world and the Black community was forever changed.
Don Cornelius's presence on television instilled a sense of pride and freedom in Black communities across America. No matter what you were doing on Saturday, when Soul Train came on television, Black people stopped and paid attention. After the show was over we would all meet outside in the neighbourhood and practice all the latest dance moves that we saw on Soul Train. When it comes to Black culture, Soul Train is still alive and well in our spirit.
Thank you Don Cornelius for uplifting the Black community through your vision, intelligence, entrepreneurial wisdom and love of Black people.
"Wishing you Peace, Love and Soul"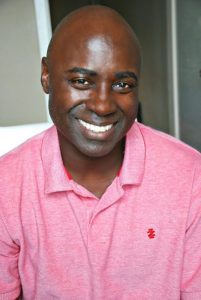 Albert Earl Jr.
Enjoy the video's and please share… Thank you!!!
Comments
comments