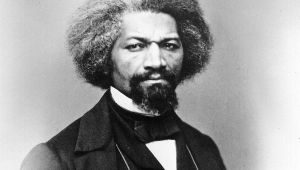 Frederick Douglass (born Frederick Augustus Washington Bailey; February 1818 – February 20, 1895) was an African-American social reformer, abolitionist, orator, writer, and statesman. After escaping from slavery in Maryland, he became a national leader of the abolitionist movement in Massachusetts and New York, gaining note for his dazzling oratory and incisive antislavery writings.
In his time, he was described by abolitionists as a living counter-example to slaveholders' arguments that slaves lacked the intellectual capacity to function as independent American citizens.Northerners at the time found it hard to believe that such a great orator had once been a slave.
Douglass was a firm believer in the equality of all peoples, whether black, female, Native American, or recent immigrant. He was also a believer in dialogue and in making alliances across racial and ideological divides, and in the liberal values of the U.S. Constitution. When radical abolitionists, under the motto "No Union With Slaveholders", criticized Douglass' willingness to dialogue with slave owners, he famously replied: "I would unite with anybody to do right and with nobody to do wrong."
Frederick Douglass – Mini Bio
Frederick Douglass: An American Life
Thank you for your time and support, please feel free to share.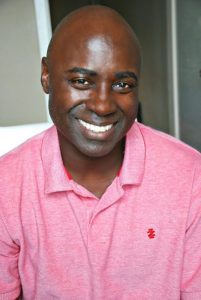 Albert Earl Jr.
Comments
comments