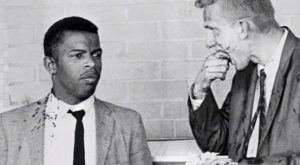 Freedom Riders were civil rights activists who rode interstate buses into the segregated southern United States in 1961 and subsequent years to challenge the non-enforcement of the United States Supreme Court decisions Morgan v. Virginia (1946) and Boynton v. Virginia (1960), which ruled that segregated public buses were unconstitutional. The Southern states had ignored the rulings and the federal government did nothing to enforce them. The first Freedom Ride left Washington, D.C., on May 4, 1961, and was scheduled to arrive in New Orleans on May 17.
---
---
Frederick Lee "Fred" Shuttlesworth (born Fred Lee Robinson, March 18, 1922 – October 5, 2011) was a U.S. civil rights activist who led the fight against segregation and other forms of racism as a minister in Birmingham, Alabama. He was a co-founder of the Southern Christian Leadership Conference, initiated and was instrumental in the 1963 Birmingham Campaign, and continued to work against racism and for alleviation of the problems of the homeless in Cincinnati, Ohio, where he took up a pastorate in 1961. He returned to Birmingham after his retirement in 2007. He helped Martin Luther King Jr.during the civil rights movement.
---
Here's a one-on-one with Fred Shuttlesworth describing his relationship with Dr. Martin Luther King Jr.
---
Follow Our Black History Month Series: 
Follow Our Black History Month Series: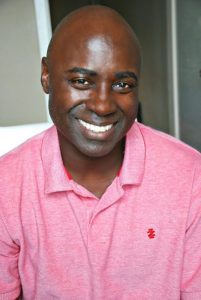 Albert Earl Jr.
Enjoy the video's and please share… Thank you!!!
Comments
comments