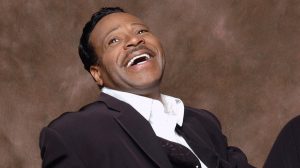 Most of the first Black congregations and churches formed before 1800 were founded by free Blacks. The oldest Black Baptist church in Kentucky, and third oldest in the United States, was founded about 1790 by the slave Peter Durrett.
After slavery was abolished, segregationist attitudes in both the North and the South discouraged and even prevented African-Americans from worshiping in the same churches as Whites. Freed Blacks most often established congregations and church facilities separate from their white neighbors, who were often their former masters. These new churches created communities and worship practices that were culturally distinct from other churches, including unique and empowering forms of Christianity that hybridized African spiritual traditions.
African-American churches have long been the centers of communities, serving as school sites in the early years after the Civil War, taking up social welfare functions such as providing for the poor and going on to establish schools, orphanages and prison ministries. As a result, Black churches have fostered strong community organizations and provided spiritual and political leadership, especially during the civil rights movement.
These videos are a few of my favourite gospel artists of all time. My prayer is that the artist videos on this blog will bring you joy and inspiration.
---
His Eye Is On The Sparrow: The Mississippi Children's Choir was formed in 1990 comprising some 200 members from across the state all aged 7 to 17. They were originally brought together as an opening act for headliners the Mississippi Mass Choir, but were such an immediate hit with audiences that they soon proceeded to record their own LP, 1992's Children of the King. With 1994's A New Creation, the Mississippi Children's Choir introduced featured vocalist Bryan Wilson, who soon after recorded his debut solo album "Bryan's Songs" and "God's Children Get Together" followed in 1998.
Bryan Andrew Wilson (born November 3, 1983) is an American gospel musician. He calls his music Spiritual Soul because it combines the passion of faith with the sound of R&B. Wilson began his career as a child gospel star, belting out "His Eye is on the Sparrow" with the Mississippi Children's Choir in the 1990s. After nearly a decade away from the music business, Wilson resurfaced in 2008 with an Adult R&B-flavored style of urban inspirational gospel music that has proven successful with his recent Billboard Magazine chart hits, "Turning Away" (2014) and "Overflow" (2016).
---
No Charge: Shirley Ann Caesar-Williams, known professionally as Shirley Caesar (born October 13, 1938 in Durham, North Carolina). She is an American Gospel music singer, songwriter and recording artist whose career has spanned over six decades. A multi-award-winning artist, with eleven Grammy Awards and seven Dove Awards to her credit, she is known as the "First Lady of Gospel Music".
This song goes out to all parents whose children asked to get paid for doing chores around the house… You're welcome!!! (Lmbo)
---
G.O.D.: Canton Cajo Jones is a singer, rapper, songwriter, producer, vocal arranger, youth pastor and entrepreneur, as well as a dedicated husband and father of 4. He is a Deerfield Beach, Florida native, currently residing in Atlanta, GA. who has ministered to and performed in front of millions of people during his career as a music artist.
---
Revolution: Kirk Dewayne Franklin (born January 26, 1970) is an American gospel musician, choir director, and author. He is known for leading urban contemporary gospel choirs such as The Family, God's Property and One Nation Crew (1NC), and has won multiple awards, including twelve Grammy Awards. Variety dubbed Franklin as a "Reigning King of Urban Gospel".
---
I Found The Answer: Mahalia Jackson – (October 26, 1911 – January 27, 1972) was an American gospel singer possessing a powerful control to voice. She was referred to as "The Queen of Gospel". She became one of the most influential gospel singers in the world and was heralded internationally as a singer and civil rights activist. She was described by entertainer Harry Belafonte as "the single most powerful Black woman in the United States". She recorded about 30 albums during her career including a dozen "Golds".
---
Through It All: Andraé Edward Crouch (July 1, 1942 – January 8, 2015), was an American gospel singer, songwriter, arranger, record producer and pastor. Referred to as "the father of modern gospel music" by contemporary Christian and gospel music professionals. Crouch was known for his compositions "The Blood Will Never Lose Its Power", "My Tribute (To God Be the Glory)" and "Soon and Very Soon". In secular music, he was known for his collaborative work during the 1980s and 1990s with Stevie Wonder, Elton John and Quincy Jones, as well as conducting choirs that sang on the Michael Jackson hit "Man in the Mirror" and Madonna's "Like a Prayer". Crouch was noted for his talent of incorporating contemporary secular music styles into the gospel music he grew up with. His efforts in this area helped pave the way for early American contemporary Christian music during the 1960s and 1970s.
---
Oh Happy Day: Edwin Reuben Hawkins (August 19, 1943 – January 15, 2018), was an American gospel musician, pianist, choir master, composer, and arranger. He was one of the originators of the urban contemporary gospel sound. He (as leader of the Edwin Hawkins Singers) was probably best known for his arrangement of "Oh Happy Day" (1968–69), which was included on the "Songs of the Century" list. The Edwin Hawkins Singers made a second appearance into the charts exactly one year later, backing folk singer Melanie on "Lay Down (Candles in the Rain)".
As directors of music at their Berkeley church, Ephesian Church of God in Christ, Edwin Hawkins and Betty Watson began in 1967 to absorb the leading soloists from other San Francisco-based choirs to inaugurate the North California State Youth Choir. In 1969, the 50-strong ensemble recorded an album to boost their funds and when San Francisco disc jockey Tom Donahue began playing one of its tracks, 'Oh Happy Day', the assemblage found itself with both a record contract with Buddah Records which became a surprise international hit. Although renamed the Edwin Hawkins Singers, the featured voice belonged to Dorothy Combs Morrison from Longview, Texas who's powerful delivery significantly added to the attraction of the song.
---
Reflection: I was blessed to be a member of Ephesians Church of God in Christ in Berkley, California under the leadership of Bishop E. E. Cleaveland for quite a few years. That's where the Edwin Hawkins Singers directed the choir and were part of our church. I was also there when they recorded "Oh Happy Day", so needless to say that's my #1 jam. (see song above)
After spending my younger years at Ephesians, our family left to support Bishop Cleveland's daughter, Pastor Ernestine Cleveland – Reems as she was starting a new church called "Center Of Hope", which eventually moved to the old theatre next to Castlemont High School in Oakland, California.
I dedicate this blog to all my American and Canadian family.
California family: my Mother and Father, Colonel Albert & Julia Lamons Sr., Aunt Lillie Houston, Uncle Jessie & Auntie Gerri Rogers Auntie Earline Lamons, Auntie Shirley Watson, Grandma Carnella Lamons, Grandma Johnnie Mae Wright, Uncle Mack & Aunt Joe, Dorissa & Lisa McCalister, Avis Gildon, Uncle Isaac Wright Jr. … and all of my other family members who made God their foundation. Thank you for keeping me, my brother Dwayne, and my sister Michele rooted in the church.
This is also dedicated to my adopted Canadian family: The Tynes family, Pastor Kevin Kavanaugh, Pastors John & Helen Burns, Pastors Angela & Rod Doell, Pastors Marvelous Marv' & Jacquie McGee… You all gave me a church home when I was searching for a church home. I love you and am forever grateful to you for acceptance and love.
I am a proud AmeriCanadian Churchboy who is eternally grateful to you all for your love and guidance… Thank you!!!
"Train up a child in the way he should go; even when he is old he will not depart from it." ~ Proverbs 22:6
"You are of God, little children, and have overcome them, because He who is in you is greater than he who is in the world. " ~ 1 John 4:4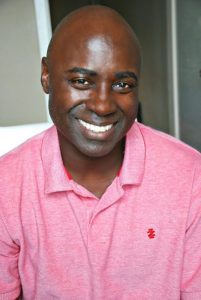 Albert Earl Jr.
Enjoy the video's and please share… Thank you!!!
Comments
comments