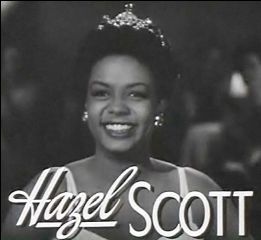 Hazel Dorothy Scott (June 11, 1920 – October 2, 1981) was born in Port Of Spain, the capital of Trinidad and Tobago. She was a jazz and classical pianist, singer and actor. At the age of four, her mother took her to New York City where she was recognized early on as a musical prodigy. At the age of eight, Hazel was given scholarships to study at the Juilliard School of performing arts.
Hazel began performing in a jazz band in her teens and started performing on radio at the age of 16. She was prominent as a jazz singer throughout the 1930s and 1940s. In 1950 she became the first black person to have her own TV show. The Hazel Scott Show debuted on April 14th 1950 and featured a variety of entertainment.
Unfortunately her career in the United States. faltered after she testified before the House Un-American Activities Committee during the McCarthy era. Like many other Black artists of that era her honest and candid opinions were not well received and her reputation was deliberately tarnished by the government and powerful White men in the film and entertainment industries. Facing the difficulties of finding work, Hazel Scott subsequently moved to Paris in the late 1950s and performed in France, not returning to the United States until 1967.
---
Dual Piano Performance: At the 2019 Grammy Awards, Alicia Keys paid tribute to Hazel Scott playing dual pianos at the award show. Alicia dedicated her performance to Hazel Scott as one of her musical inspirations.
This is a video of Hazel Scott with a masterful performance on two Grand Pianos.
---
Biography: This video is a biography of Hazel Scott's life and legacy.
---
Reflection: The main thing we should all appreciate Hazel Scott for is the way she stood up for Black people being portrayed in a respectable manner. When she was approached to do film and television, she had one stipulation. She made it clear that she would only pursue acting if she was able to play one character, which was herself.
Hazel Scott performed during the time of segregation, however, she refused to perform in segregated venues. She also was unwilling to participate in movies that portrayed Black people as servants and prostitutes which contributed to her career being cut short.
We owe Hazel Scott a debt of gratitude for standing up and insisting on a respectable portrayal of Black people in the pursuit of equality.
"If we don't support each other we have no support at all"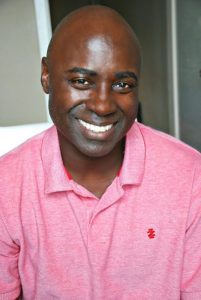 Albert Earl Jr.
Enjoy the video's and please share… Thank you!!!
Comments
comments