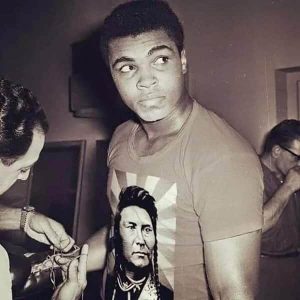 Cassius Marcellus Clay Jr. aka Muhammad Ali aka The Greatest –  Born in Louisville Kentucky (January 17, 1942 – June 3 2016)
"I ain't draft dodging. I ain't burning no flag. I ain't running to Canada. I'm staying right here. You want to send me to jail? Fine, you go right ahead. I've been in jail for 400 years. I could be there for 4 or 5 more, but I ain't going no 10,000 miles to help murder and kill other poor people. If I want to die, I'll die right here, right now, fightin' you, if I want to die." ~ Muhammad Ali
---
Wake Up and Apologize: Muhammad Ali – This is one of the most pure hearted interviews Muhammad Ali ever gave regarding his thoughts on race, religion, boxing and life in general. The interview finishes with a poem he wrote about the and the Black prisoners who were facing death during the "Attica Prison Riot".
---
United We Stand: The Muhammad Ali Summit – This is a brief look into the struggles of Black people in America. Jim Brown and various other Black leaders give a diverse insight and perspective to the different methods and strategies.
---
Rumble in the Jungle Muhammad Ali vs George Foreman Tribute – Here's some insight and highlights from one of the greatest fights in boxing history. The morale of the story is, always believe in yourself. 
---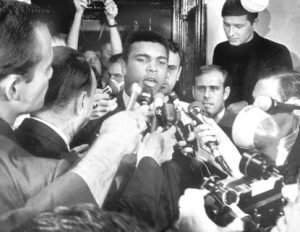 "You my enemy, not no Chinese, no Vietcong, no Japanese. You my opposer when I want freedom. You my opposer when I want justice. You my opposer when I want equality. Want me to go somewhere and fight for you? You won't even stand up for me right here in America, for my rights and my religious beliefs. You won't even stand up for my right here at home." ~ Muhammad Ali
---
Reflection: Black communities, such as the Black Panthers, Nation of Islam and Dr. Martin Luther King were varied in their thoughts on how to fight oppression during the civil rights movement. Muhammad Ali fought for civil rights using his God given gifts and boxing platform. His life is an inspiration to all of humanity as he went from being labeled a draft dodger and stripped of his title for refusing to fight in the Vietnam War early in life, to being known worldwide as "The Greatest", three time world heavy weight boxing champion who was designated the UN Messenger Of Peace in 1998 at the end of his career. Whether it's in the ring or outside the right Ali's accomplishments in boxing as well as his impact and influence on humanity is indisputable… Muhammad Ali, The Greatest Of All Time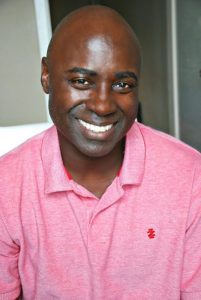 Albert Earl Jr.
Enjoy the video's and please share… Thank you!!!
Comments
comments