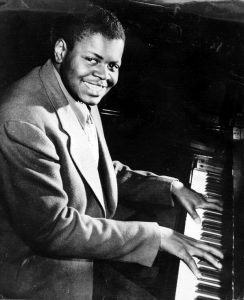 Oscar Emmanuel Peterson (August 15, 1925 – December 23, 2007) was a Canadian jazz pianist, virtuoso and composer who was born in Montreal Quebec, Canada to immigrants from the West Indies. Oscar Peterson grew up with his family in the Little Burgundy neighbourhood in Montreal. It was in this predominantly Black neighbourhood that he encountered the jazz culture. His father, who worked as a porter for the Canadian Pacific Railway, began teaching him to play piano at the age of five helping him to hone in on his skills.
Duke Ellington affectionately called Oscar Peterson the "Maharaja Of The Keyboard", however his friends called him "O.P." and in the jazz community he was also known as "The King of Inside Swing".
Oscar Peterson released over 200 recordings, won seven Grammy Awards, as well as a lifetime achievement award from the Recording Academy, and received numerous other awards and honours. He is considered one of history's greatest jazz pianists who's played thousands of concerts worldwide in a career lasting more than 60 years.
---
Hymn To Freedom: Here is the trio of Oscar Peterson on Piano, Ray Brown on Bass, Ed Thigpen on Drums performing live in Denmark, 1964.
---
Piano Lessons: Oscar Peterson gave piano lessons and an explanation of his and other styles of playing piano on the Dick Cavett Show in 1979.
---
Documentary: In this documentary, Oscar Peterson tells his life story. Other family members, musicians and admirers of his work also give their commentary and their perspective of his legacy.
---
Reflection: This song was written and composed by Oscar Peterson in 1962. After hearing about Oscar Peterson and researching his work, I can't help being overwhelmed with what life was like for his him, his parents and siblings. Unless you have walked the long, segregated road of racism, you'll never understand the strength and discipline it takes to overcome enormous obstacles in order to be successful.
Although Oscar Peterson achieved great success it also came with great sacrifice and at the expense of his first wife and children. I would like to recognize and honour his first wife for raising their children primarily on her own. Their sacrifice cannot be understated.
I truly admire and respect this gifted musician who came from humble beginnings in Montreal, Quebec to grace the stages of New York City's Carnegie Hall and other prestigious stages worldwide.
Hymn To Freedom Lyrics Written And Composed, 1962:
When every heart joins every heart and together yearns for liberty,
That's when we'll be free.
When every hand joins every hand and together moulds our destiny,
That's when we'll be free.
Any hour any day, the time soon will come when men will live in dignity,
That's when we'll be free.
When every man joins in our song and together singing harmony,
That's when we'll be free.
As a Black Canadian performer from the Little Burgandy neighbourhood in Montreal, Quebec, Oscar Peterson truly left us a musical legacy worth honouring. Canadians, Americans, and people of all races worldwide should be extremely proud.
"No success comes without sacrifice"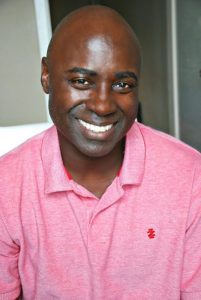 Albert Earl Jr.
Enjoy the video's and please share… Thank you!!!
Comments
comments