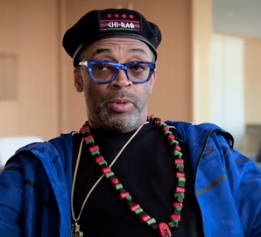 Shelton Jackson "Spike" Lee (born March 20, 1957) is an American film director, producer, writer, and actor. His production company, 40 Acres and a Mule Filmworks, has produced over 35 films since 1983.
He made his directorial debut with She's Gotta Have It (1986), and has since directed such films as Do the Right Thing (1989), Jungle Fever (1991), Malcolm X (1992), He Got Game (1998), The Original Kings of Comedy (2000), 25th Hour (2002), Inside Man (2006), Chi-Raq (2015), BlacKkKlansman (2018), which he won his first Oscar for "Best Adapted Screenplay". Lee also had starring roles in ten of his own films.
Lee's films have examined race relations, colorism in the black community, the role of media in contemporary life, urban crime and poverty, and other political issues. Among winning his first Academy Award for "Best Adapted Screeplay" at the Oscars, Spike Lee has also won numerous accolades for his work, including a Student Academy Award, a BAFTA Award for Best Adapted Screenplay, two Emmy Awards, two Peabody Awards, and the Cannes Grand Prix. He has also received an Academy Honorary Award, an Honorary BAFTA Award, an Honorary César, and the Dorothy and Lillian Gish Prize.
Acknowledging the plight of his ancestors, the sacrifice of his grandmother who called him "Spikey-Poo" while saving 50 years of social security cheques and encouraging America to make the moral choice between love and hate, was a very powerful moment. Had Spike Lee's grandmother not sacrificed her own personal gain for the future well being of her grandson there would be no all purple Prince Tribute, gold Jordan's or Do The Right Thing memorabilia on stage at the Oscar's.
This is an example of one's selfless work being bigger than self and we owe his grandmother a debt of gratitude as we are the beneficiaries of her sacrifice.
---
Here's a short biography of Spike Lee's life and career.
---
Spike Lee explains his theory of the "10 Rules To Success."
---
Spike Lee delivers one of the most moving speeches in the history of the Oscars.
Thank you Spike Lee for your dedication and hard work for over three decades. Although you should have won an Oscar for "Do The Right Thing", this moment will forever go down in Hollywood history… Much love and respect to Spikey-Poo always!!!
---
Follow Our Black History Month Series: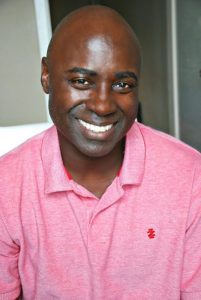 Albert Earl Jr.
Enjoy the video's and please share… Thank you!!!
Comments
comments