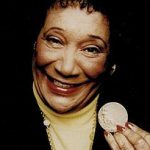 "A life is not important except in the impact it has on others' lives". This was said by Jackie Robinson, the first black baseball player in the Major League Baseball, who paved the way for other African-Americans in the world of sports. African-Americans have had a huge influence in many different areas of sports. Some sports would not be the same with out the influence of certain black athletes.
What would basketball be without Michael Jordan or Cheryl Miller? What would boxing be without Muhammad Ali or baseball without Jackie Robinson? How important were Alice Coachman, Jesse Owens and Wilma Rudolph's impact in the Olympics? Even in our time, young Tiger Woods broke the color barriers of a white-dominated sport.
Many athletes in the professional leagues, in universities and other colleges would not be playing if it hadn't been for these pioneers of the game. And these athletes paved the way for the future legends to be made.
Alice Coachman
Alice Coachman was born on November 9, 1923 in Albany, Georgia. She was unable to access athletic training facilities or participate in organized sports because of the colour of her skin. Added to the list of training barriers, as a female athlete there was widespread opposition to women in sport. She trained using what was available to her running shoe less along the dirt roads near her home and using homemade equipment to practice her jumping.
Alice Coachman Davis specialized in the high jump and was the first black woman to win an Olympic gold medal.
Jesse Owens
James Cleveland "Jesse" Owens (September 12, 1913 – March 31, 1980) was an African-American track and field athlete and four-time Olympic gold medalist in the 1936 Games.
Owens specialized in the sprints and the long jump. He was recognized in his lifetime as "perhaps the greatest and most famous athlete in track and field history". His achievement of setting three world records and tying another in less than an hour at the 1935 Big Ten track meet in Ann Arbor, Michigan, has been called "the greatest 45 minutes ever in sport" and has never been equalled.
At the 1936 Summer Olympics in Berlin, Germany, Owens achieved international fame by winning four gold medals: 100 meters, 200 meters, long jump, and 4 × 100 meter relay. He was the most successful athlete at the Games and, as a black man, was credited with "single-handedly crushing Hitler's myth of Aryan supremacy".
Jackie Robinson
Jack Roosevelt Robinson (January 31, 1919 – October 24, 1972) was an American professional baseball second baseman who became the first African-American to play in Major League Baseball (MLB) in the modern era. Robinson broke the baseball color line when the Brooklyn Dodgers started him at first base on April 15, 1947. When the Dodgers signed Robinson, they heralded the end of racial segregation in professional baseball that had relegated black players to the Negro leagues since the 1880s. Robinson was inducted into the Baseball Hall of Fame in 1962.
Wilma Rudolph
Wilma Glodean Rudolph (June 23, 1940 – November 12, 1994) was an American sprinter from Clarksville, Tennessee, who became a world-record-holding Olympic champion and international sports icon in track and field following her successes in the 1956 and 1960 Olympic Games. Rudolph competed in the 200-meter dash and won a bronze medal in the 4 × 100-meter relay at the 1956 Summer Olympics at Melbourne, Australia. She also won three gold medals in the 100- and 200-meter individual events and the 4 x 100-meter relay at the 1960 Summer Olympics in Rome, Italy. Rudolph was acclaimed the fastest woman in the world in the 1960s and became the first American woman, and the first African-American woman, to win three gold medals in a single Olympic Games. Due to the worldwide television coverage of the 1960 Summer Olympics, Rudolph became an international star.
Muhammad Ali
Muhammad Ali aka Cassius Marcellus Clay Jr. (January 17, 1942 – June 3, 2016) was an American professional boxer and activist. He is widely regarded as one of the most significant and celebrated sports figures of the 20th century. From early in his career, Ali was known as an inspiring, controversial, and polarizing figure both inside and outside the ring.
Clay was born and raised in Louisville, Kentucky, and began training as an amateur boxer when he was 12 years old. At age 18, he won a gold medal in the light heavyweight division at the 1960 Summer Olympics in Rome and turned professional later that year. At age 22 in 1964, he won the WBA, WBC, and lineal heavyweight titles from Sonny Liston in a major upset. He then converted to Islam and changed his name from Cassius Clay, which he called his "slave name", to Muhammad Ali. He set an example of racial pride for African-Americans and resistance to white domination during the Civil Rights Movement.
In 1966, two years after winning the heavyweight title, Ali further antagonized the white establishment by refusing to be drafted into the U.S. military, citing his religious beliefs and opposition to American involvement in the Vietnam War. He was eventually arrested, found guilty of draft evasion charges, and stripped of his boxing titles. He successfully appealed the decision to the U.S. Supreme Court, which overturned his conviction in 1971, by which time he had not fought for nearly four years and thereby lost a period of peak performance as an athlete. Ali's actions as a conscientious objector to the war made him an icon for the larger counterculture generation.

Althea Gibson
Althea Gibson (August 25, 1927 – September 28, 2003) was an American tennis player and professional golfer, and the first black athlete to cross the color line of international tennis. In 1956, she became the first person of color to win a Grand Slam title (the French Open). The following year she won both Wimbledon and the U.S. Nationals (precursor of the U.S. Open), then won both again in 1958, and was voted Female Athlete of the Year by the Associated Press in both years. In all, she won 11 Grand Slam tournaments, including six doubles titles, and was inducted into the International Tennis Hall of Fame and the International Women's Sports Hall of Fame. "She is one of the greatest players who ever lived," said Robert Ryland, a tennis contemporary and former coach of Venus and Serena Williams. "Martina couldn't touch her and I think she'd beat the Williams sisters."
In the early 1960s she also became the first black player to compete on the women's professional golf tour.
At a time when racism and prejudice were widespread in sports and in society, Gibson was often compared to Jackie Robinson. "Her road to success was a challenging one," said Billie Jean King, "but I never saw her back down to anyone. She was an inspiration, because of what she was able to do at a time when it was enormously difficult to play tennis at all if you were black," said former New York City Mayor David Dinkins. "I am honored to have followed in such great footsteps," wrote Venus Williams. "Her accomplishments set the stage for my success, and through players like myself and Serena and many others to come, her legacy will live on."
Arthur Ashe
Arthur Robert Ashe Jr. (July 10, 1943 – February 6, 1993) was an American professional tennis player who won three Grand Slam titles.
Ashe was the first black player selected to the United States Davis Cup team and the only black man ever to win the singles title at Wimbledon, the US Open, and the Australian Open. He retired in 1980. He was ranked World No. 1 by Harry Hopman in 1968 and by Lance Tingay of The Daily Telegraph and World Tennis Magazine in 1975. In the ATP computer rankings, he peaked at No. 2 in May 1976.
In the early 1980s, Ashe is believed to have contracted HIV from a blood transfusion he received during heart bypass surgery. Ashe publicly announced his illness in April 1992 and began working to educate others about HIV and AIDS. He founded the Arthur Ashe Foundation for the Defeat of AIDS and the Arthur Ashe Institute for Urban Health before his death from AIDS-related pneumonia at age 49 on February 6, 1993.
On June 20, 1993, Ashe was posthumously awarded the Presidential Medal of Freedom by the United States President Bill Clinton.
Cheryl Miller
Cheryl D. Miller (born January 3, 1964) is the women's basketball coach at Cal State LA and a former college basketball player and sportscaster for TNT. She is currently a sideline reporter for NBAgames on TNT Sports and also works for NBA TV as a reporter and analyst having worked previously as a sportscaster for ABC Sports, TBS Sports and ESPN. She was also head coach and General Manager of the WNBA's Phoenix Mercury.
Miller is one of the greatest players in the history of women's basketball. Miller is credited with both popularizing the women's game and elevating it to a higher level.
While growing up in southern California, Miller displayed extraordinary talent on the basketball court. She stayed close to her family by choosing to attend college at the University of Southern California (USC), where she quickly became a star. In 1983, her first season at USC, Miller burst onto the national scene by leading the Trojans to the National Collegiate Athletic Association (NCAA) women's basketball championship. Although just a freshman, she was selected as the Most Outstanding Player (MOP) of the NCAA tournament because of her ability to dominate games with her all-around athleticism. In addition to having a shooting touch that made her dangerous from anywhere on the court, Miller was an intimidating defender and a dominating rebounder. In 1984 she led USC to another national title, and she was named MOP of the NCAA tournament for the second consecutive year.
Miller followed up her two NCAA championship seasons by leading the U.S. women's team to its first Olympic gold medal in the 1984 Summer Games in Los Angeles. After completing her career at USC, Miller returned to the international arena. In 1986 she led American teams to titles at the women's World Basketball Championship in Moscow and at the Goodwill Games, in which the United States defeated the Soviet Union to secure the gold medal.
Cheryl Miller was the first USC basketball player—male or female—to have her jersey number retired by the university.
Tiger Woods
Eldrick Tont "Tiger" Woods (born December 30, 1975) is an American professional golfer who is among the most successful golfers of all time.
Following an outstanding junior, college, and amateur career, Woods was 20 years old when he turned professional at the end of the summer in 1996. By April 1997, he had already won three PGA tour events in addition to his first major, the 1997 Masters. Woods won this tournament by 12 strokes in a record-breaking performance.
He first reached the number one positionin the world rankings in June 1997, less than a year after turning pro. Throughout the 2000s, Woods was the dominant force in golf. He was the top-ranked golfer in the world from August 1999 to September 2004 (264 weeks) and again from June 2005 to October 2010 (281 weeks).
Woods has broken numerous golf records. He has been World Number One for the most consecutive weeks and for the greatest total number of weeks of any golfer. He has been awarded PGA Player of the Year a record eleven times,[15] the Byron Nelson Award for lowest adjusted scoring average a record eight times, and has the record of leading the money list in ten different seasons. He has won 14 professional major golf championships, where he trails only Jack Nicklaus who leads with 18, and 79 PGA Tour events, second all-time behind Sam Snead(82).[16] Woods leads all active golfers in career major wins and career PGA Tour wins. He is the youngest player to achieve the career Grand Slam, and the youngest and fastest to win 50 tournaments on tour. Additionally, Woods is only the second golfer (after Nicklaus) to have achieved a career Grand Slam three times. Woods has won 18 World Golf Championships, and won at least one of those events in each of the first 11 years after they began in 1999. Woods and Rory McIlroy are the only golfers to win both The Silver Medal and The Gold Medal at The Open Championship.
Simone Biles
Simone Arianne Biles (born March 14, 1997) is an American artistic gymnast. Biles is the 2016 Olympic individual all-around, vault and floor gold medalist, and balance beam bronze medalist. She was part of the gold medal-winning team dubbed the "Final Five" at the 2016 Summer Olympics in Rio de Janeiro.
Biles is a three-time world all-around champion (2013–15), three-time world floor champion (2013–15), two-time world balance beam champion (2014, 2015), four-time United States national all-around champion (2013–16), and a member of the gold medal-winning American teams at the 2014 and 2015 World Artistic Gymnastics Championships. She also won the bronze medal for vault at the 2015 World Championships.
Having won a combined total of nineteen Olympic and World Championship medals, Biles is the most decorated American gymnast. With her win in Rio, Biles became the sixth woman to have won an individual all-around title at both the World Championships and the Olympic Games. With four Olympic gold medals, Biles set an American record for most gold medals in women's gymnastics at a single Games. Her accomplishments have led many of her peers as well as the media to refer to her as the greatest gymnast ever.
Thank you for your time and support, please feel free to share.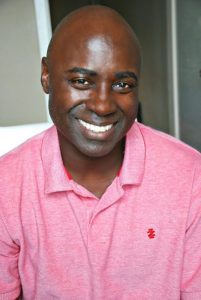 Albert Earl Jr.
Comments
comments