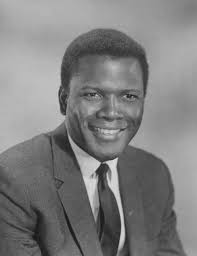 Sydney Poitier: (February 20, 1927 – January 6, 2022) was a Bahamian-American actor, film director and diplomat born in Miami, Florida. When Sydney Poitier moved to New York he couldn't read and was somewhat shamed by a man who basically told him he'll never be anything more than a dishwasher. It was obvious to him that he needed to learn how to read and with the help of friends and an acute awareness of his surroundings he educated himself and made more than something out of nothing.
In 1963, he was the first Black actor and first Bahamian to win the Academy Award for Best Actor in Lillies Of The Field. Sydney Poitier was truly a groundbreaking pioneer who had a sense of pride and determination that propelled him to legendary stardom.
---
President Barack Obama Presents Sir Sydney Portier Medal Of Freedom: It was an iconic moment in history when former President Barack Obama presented the Medal Of Freedom to Sydney Poitier. There are a few clips from various movies which follow this historic presentation.
---
Sidney Poitier Mini Bio: Here's a brief overview of the life and legacy of Sidney Poitier. With determination, hard word and the spirit of an overcomer, he was rewarded and honored for his accomplishments.
---
The Legacy of Sidney Poitier: There is no greater sense of professional satisfaction than to be honored by your peers. Sydney Poitier laid the found for generations of Black actors. In this video, various people from the industry describe his impact on the generations of Black actors that followed in his footsteps.
---
Reflection: Even without knowing his story, as a child I always looked up to and admired Sydney Poitier. He was the first man I ever saw on television that looked like me. It might seem silly now, however I remember thinking to myself, "wow, he's dark like me and he's not a sĺave or servant".
During the 60's, it was "normal" to hear derogatory names associated with dark-skinned people on a regular basis. When I saw this smart, articulate, sophisticated man on television, I was instantly drawn into him. Now I realize it was more than just his appearance. It was his character, charisma and his heart for humanity that was the attraction.
Sydney Poitier had many great movie moments, however "they call me Mr. Tibbs" in the movie "In The Heat Of The Night" and "I see myself as a man" in "Guess Who's Coming To Dinner" are two of the most powerful moments that still resonate in my soul today. Of all the movies he starred in, I believe "A Raisin In The Sun" was his overall best performance.
Sydney Poitier's influence cannot be overstated. We all owe him a debt of gratitude for breaking down Black stereotypes in the film industry and for his contributions towards civil rights… God bless Sydney Poitier.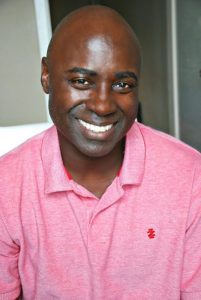 Albert Earl Jr.
Enjoy the video's and please share… Thank you!!!
Comments
comments