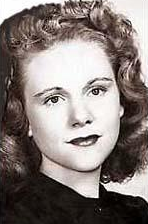 Viola Fauver Gregg Liuzzo (April 11, 1925 – March 25, 1965) was a Unitarian Universalist civil rights activist from Michigan. In March 1965 Liuzzo, then a housewife and mother of five with a history of local activism, heeded the call of Martin Luther King Jr and traveled from Detroit, Michigan, to Selma, Alabama in the wake of the Bloody Sunday attempt at marching across the Edmund Pettus Bridge. Liuzzo participated in the successful Selma to Montgomery marches and helped with coordination and logistics. Driving back from a trip shuttling fellow activists to the Montgomery airport, she was murdered by members of the Ku Klux Klan. She was 39 years old.
One of the four Klansmen in the car from which the shots were fired was Federal Bureau of Investigation (FBI) informant Gary Thomas Rowe. Rowe testified against the shooters and was given witness protection by the FBI. The FBI later leaked what were purported to be salacious details about Liuzzo. The FBI attempted to downplay the situation and discredit Liuzzo by spreading rumors that she was a member of the Communist Party, was a heroin addict, and had abandoned her children to have sexual relationships with African-Americans involved in the Civil Rights Movement. None of these were either proved or substantiated in any way.
---
In the sentiments of Dr. Martin Luther King Jr., the fight for Civil Rights was not a fight just for black people's rights, it was a fight for justice and equality for all people and Viola Liuzzo was the epitome of that mentality.
---
Here is a more in depth look at the life and heart of Viola Liuzzo which includes a candid conversation with her friend regarding why she wanted to join the Civil Rights Movement. Let us remember although she was born with white privilege, she gave her life for all of us.
In addition to other honors, Liuzzo's name is today inscribed on the Civil Rights Memorial in Montgomery, Alabama, created by Maya Lin.
---
Follow Our Black History Month Series: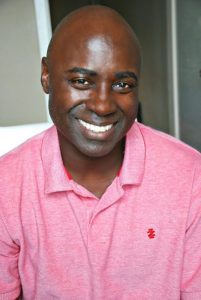 Albert Earl Jr.
Enjoy the video's and please share… Thank you!!!
Comments
comments