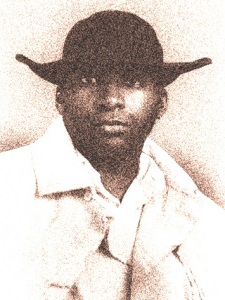 York was born the son of Old York and Rose who were the slaves of John Clark lll, William Clark's father. York was William Clark's lifelong body servant willed to him by his Father on July 24th, 1799. He born sometime in 1770 in Ladysmith, Caroline County Virginia and passed away some time before 1832.
Everyone knows Lewis & Clark, but did you know that there was a Black man who was also part of the expedition? His name was York. As William Clark's slave from boyhood, he participated as a full member of the expedition and was present when the expedition reached the Pacific Ocean.
Originally named the Corps of Discovery, the 1803 expedition led by Lewis and Clark came in contact with people and places never before seen, and returned with stories that Americans in the East could hardly believe and York is the one who made it all possible.
York was known for his skill in scouting, hunting, field medicine, and manual labour in extreme weather conditions. Lewis had noted in his journal how York had saved him from certain death from a grizzly bear during the expedition. The Native Nations treated York with respect, and he played a key role in diplomatic relations, mainly due to his dark skin. After the expedition returned, every member received money and land for their services, every member except York. York asked Clark for his freedom based upon his good service during the expedition, and Clark refused. York pleaded to be reunited with his wife, who was a slave in Louisville; he even offered to work in Louisville and send Clark all his earnings. Clark still refused, and sold York to a brutal master in 1811, where he remained a slave at least until 1816. No reliable information has been published on York after that year.
---
Theatrical Rendition: Here is a rendition of Lewis, Clark and York's expedition beautifully articulated and narrated by Hasan Davis and Jim Holberg. I love Hasan's passion in acting out and expressing the part of York.
---
The Expedition: Here's Stefan Milo with a more detailed description of Lewis, Clark and York's expedition. I love this version as well because of the casual nature in which he tells the story. Thank you Stefan for doing your small, not so small, important part in helping bring this story to light.
---
The Statue of York in Louisville, KY: This statue is in honour of York, a man history books until recently have forgotten,
---
Reflection: At a time when Black people were enslaved and persecuted because of their skin colour, Indigenous people viewed Black people's skin tone as mystical and even Godly.
Ironically had it not been for York being a Black man, the Lewis and Clark expedition may never have come to fruition. On several occasions throughout the expedition, York made it possible for Lewis and Clark to cross hostile territories and quite possibly saved their lives.
Although previously excluded from the history books, we now know York was an integral part of the famous Lewis and Clark expedition. This blog post is dedicated to the memory and legacy of the man known as York.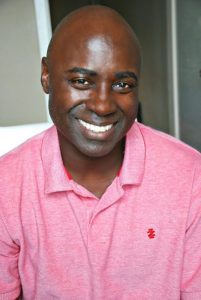 Albert Earl Jr.
Enjoy the video's and please share… Thank you!!!
Comments
comments