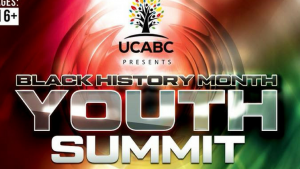 I had the honour of being the MC at the The Unity Centre Association For Black Cultures Youth Summit this past weekend at Douglas College in New Westminster, BC.
The focus of the event was to celebrate the achievements and contributions of Black Canadians. We shared experiences and talked about solutions in efforts to further our community as we move towards positive change and the elimination of racism.
We really enjoyed chatting directly with the youth about their challenges being black in a predominately white society and some of the experiences they have gone through.