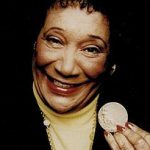 "A life is not important except in the impact it has on others' lives". This was said by Jackie Robinson, the first black baseball player in the Major League Baseball, who paved the way for other African-Americans in the world of sports. African-Americans have had a huge influence in many different areas of sports. Some sports would not be the same with out the influence of certain black athletes.
What would basketball be without Michael Jordan or Cheryl Miller? What would boxing be without Muhammad Ali or baseball without Jackie Robinson? How important were Alice Coachman, Jesse Owens and Wilma Rudolph's impact in the Olympics? Even in our time, young Tiger Woods broke the color barriers of a white-dominated sport.
Many athletes in the professional leagues, in universities and other colleges would not be playing if it hadn't been for these pioneers of the game. And these athletes paved the way for the future legends to be made.